I love learning about companies that are working hard to care for our precious Earth. It's really inspiring to know there is good in the world, don't you think?
You probably know by now how much I love Rothys. They are more than great shoes. I love what they stand for and their mission to help the earth from suffocating in plastic.
#savethefishies Fact No. 101:
Every day approximately 8 million pieces of plastic pollution find their way into our oceans.
Another great company I recently found has a similar vision. They are passionate about marine conservation, rescue, and preserving our oceans.
This company is Sand Cloud.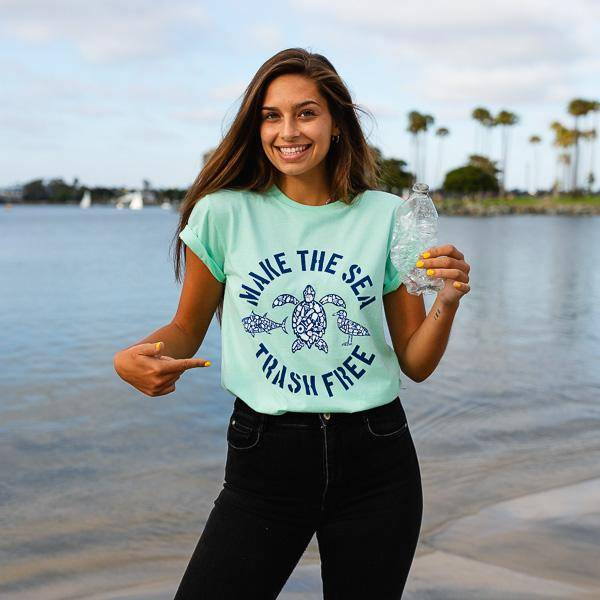 Sand Cloud is a super cool, beachy, fun apparel company that creates beautiful (and affordable) products. Their tees are made from recycled plastic water bottles!! How cool is that? And, 10% of their profits are toward marine conservation ❤
As an added bonus – here is a 25% off coupon just for you!
They also make reef safe sunscreen made in the USA!
They have hats, towels, recycled sunglasses, wineglasses, and more!
If you want to check them out – here is a 25% off coupon you can use!